By Lexie Gentile, @Lex_Gentile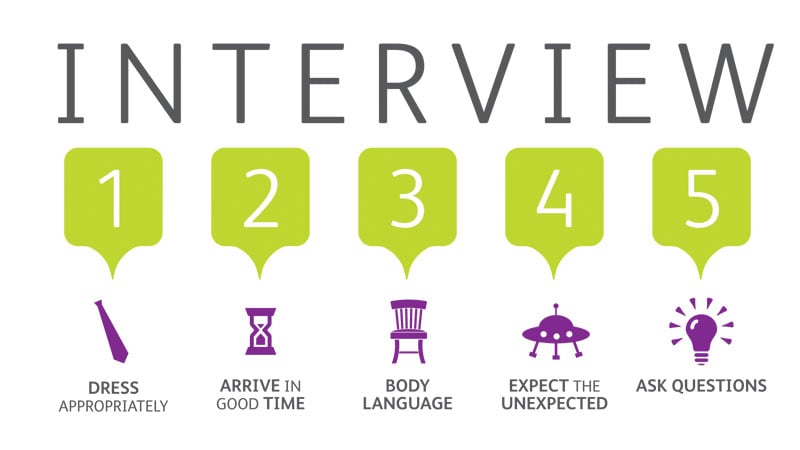 So, you're in the midst of your job/internship hunt and you get contacted about an interview. Congrats! It's time to take the next step. Here are some tips to help you rock that interview:
Always give a firm handshake
The way you shake someone's hand contributes to their first impression of you. A weak handshake may tell your interviewer that you are shy or anxious, but a firm handshake shows that you are "open" and confident. Be sure to look them in the eyes when you shake their hand as well.
Maintain good eye contact
Having good eye contact shows respect and that you are interested in what your interviewer is saying.
Repeat their name when introduced, for memory's sake
This helps you to remember their name and to show that you are paying attention.
Don't fidget
If you feel anxious during an interview that nervous energy may result in fidgeting, which can be a distraction. It's totally normal to feel nervous, but try to focus your attention the interviewer and what you are saying. Act natural.
Research the company

This is extremely important when you're trying to show up prepared. Having well-rounded knowledge of the company you are pursuing can help you dodge any curve balls the interviewer may throw at you. Being well-informed will benefit you throughout the process.
Always have extra resumes
Another way to show up prepared is to bring extra resumes with you to your interview. You can never be too sure how many people will be sitting in on your interview and you don't want to leave them hanging.
Use the STAR method when answering questions
Situation: Describe a situation you were in
Task: What goal were you working toward? What tasks did you need to complete?
Action: What were the actions you took to resolve any problems & how did you go about completing your tasks
Result: What were the results of your actions and what you learned
Be confident, not cocky
Show up with a positive attitude, the energy you put out is the one you will most likely receive. And be confident in yourself and in your abilities… you made it this far!
Ask questions & follow up
Ask about the company culture- show you did your research.  Then within the next day or two, be sure to send an email or letter thanking your interviewer for taking the time to meet with you.